Un nouvel article a été publié
A new post has been published
Sur un smartphone c'est pas le top... Sur grand écran c'est bien mieux !
On a smartphone it's not much... on a big screen it's famous!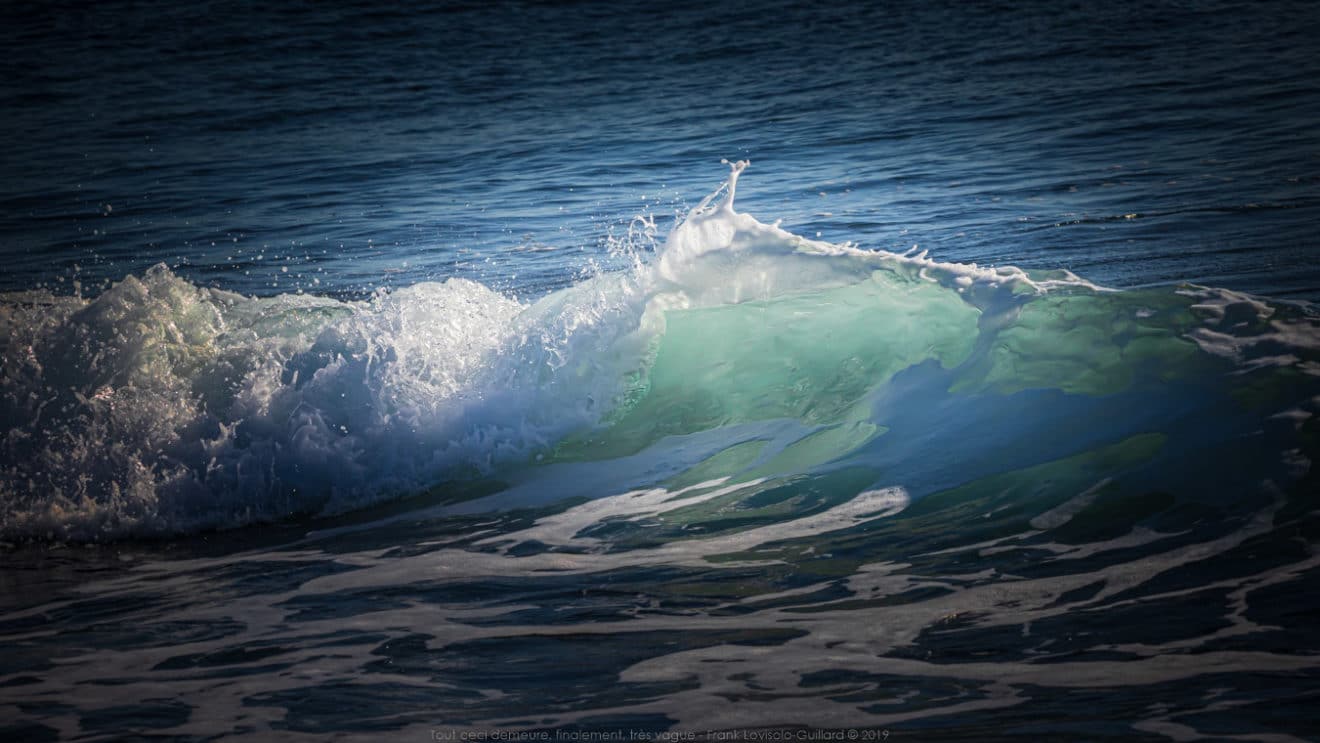 Ce doit-être une obsession.
Tant qu'à photographier les vagues que de relire Lautréamont et , plus particulièrement cette ode à l'océan des Chants de Maldoror, ces vieux océans auquel est reliée, par deux fois la mer méditerranée.
Deux fois, car la péninsule Ibérique s'éloigne du continent africain à Gibraltar, l'autre, car les hommes ont déchiré, pour un usage maritime et mercantile, le désert : De Port-Saïd au « Grand Lac Amer » puis, plus loin, le golfe de Suez, le golfe d'Aden, dans la mer d'Arabie, et pour finir cet antique océan Indien.
Ceci ne précisant pas pourquoi il ne reste que du bleu et du vert dans cette série photographique vaguement glaciale ! Je laisserai, ainsi, le spectateur dans l'expectative d'une possible et positive explication !
Categories: All post, Art Libertaire, Photographies, Poésie
On peut, éventuellement, laisser un commentaire !
Optionally, you can leave a comment!
Cordialement - Best regards
Vous recevez cet e-mail pour être informé des nouvelles publications.
You will receive this email to be informed for a new publications
.
Si vous constatez un problème sur ce site, vous pouvez me le signaler dans ce formulaire ici :
If you notice a problem on this site, you can indicate it to me in this form here: