Un nouvel article a été publié
A new post has been published
Sur un smartphone c'est pas le top... Sur grand écran c'est bien mieux !
On a smartphone it's not much... on a big screen it's famous!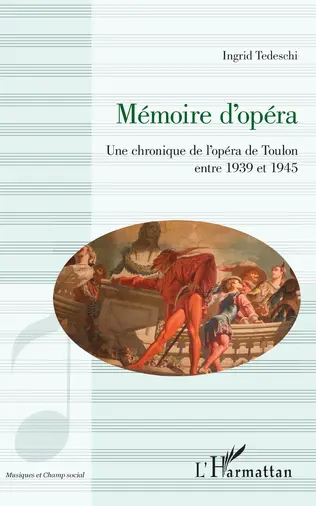 Depuis sa construction en 1862, l'Opéra de Toulon anime la vie culturelle et sociale de notre ville. Lieu de spectacle avant toute chose, l'Opéra a longtemps été une salle polyvalente où l'on organisait meeting, bals, fêtes enfantines, cérémonie de remise des diplômes …
C'est cette mémoire que ce livre tente de reconstruire.
Categories: All post, Information, More
On peut, éventuellement, laisser un commentaire !
Optionally, you can leave a comment!
Cordialement - Best regards
Vous recevez cet e-mail pour être informé des nouvelles publications.
You will receive this email to be informed for a new publications
.
Si vous constatez un problème sur ce site, vous pouvez me le signaler dans ce formulaire ici :
If you notice a problem on this site, you can indicate it to me in this form here: